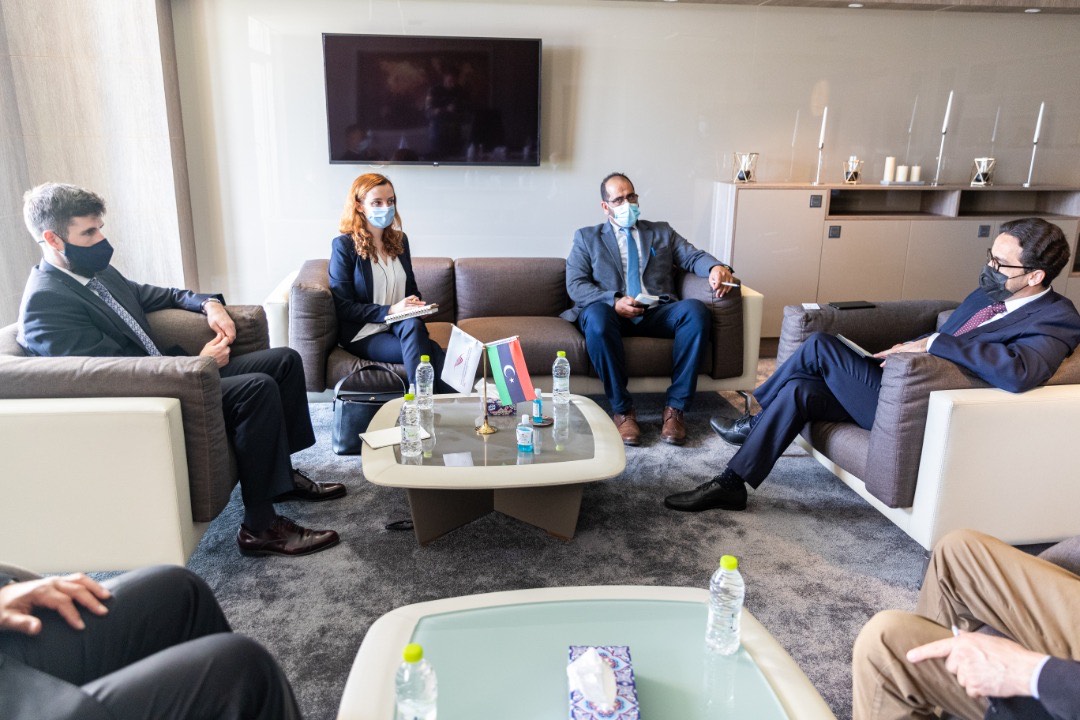 Libyan Cloud News Agency – Tripoli
The Chairman of the Libyan Post Telecommunications and Information Technology Company (LPTIC), Faisel Gergab, held discussions in Tripoli on Monday, 15 March, with Lydie Sheehan, the country director for British trade relations in Libya and Tunisia.
The meeting discussed the importance of cooperation between the two countries in the field of telecommunications and technology and the new opportunities for development and investment in the sector in Libya.
The meeting also discussed how British telecommunication companies can contribute to LPTIC's strategic plan and future projects. Both parties reviewed the active role that LPTIC and its subsidiaries play in developing the telecommunication sector in Libya.
Gergab stated that LPTIC seeks to benefit from British companies' expertise to develop the telecommunication sector and expand investments in the country in line with the company's 2021-2023 strategic plan.
Sheehan expressed her country's desire to strengthen cooperation through establishing commercial partnerships with Libya and endeavors that British companies will invest in the telecommunication sector in Libya.