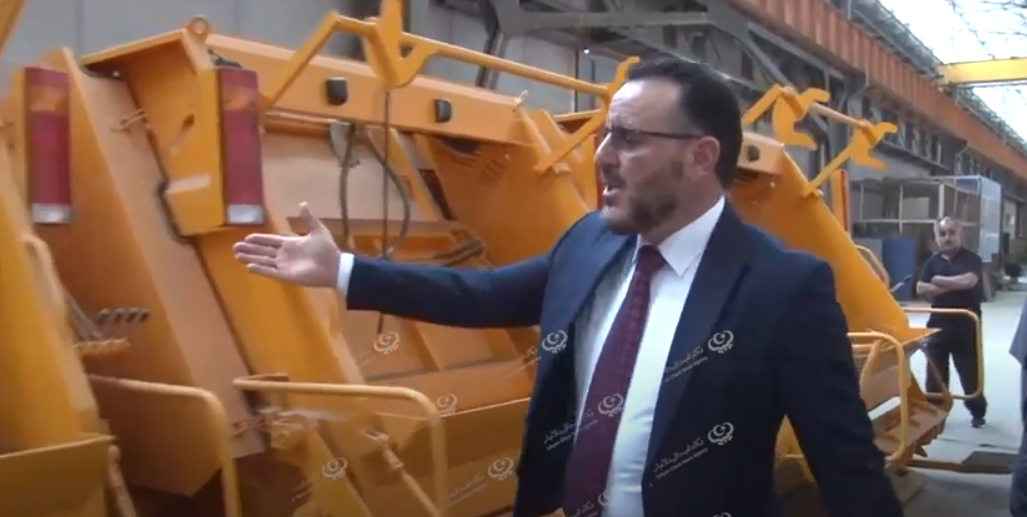 Libyan Cloud News Agency – Tripoli
The Minister of Industry and Minerals, Ahmed Abu Haisa, and the Italian Ambassador to Libya, Giuseppe Buccino, held discussions in Tripoli on the effective solutions to re-operate Tajoura Trucks and Buses Factory.
Both sides also discussed ways to support and activate aspects of joint industrial cooperation between the two countries.
Abu Haisa said that his ministry is determined to solve the problems of the factory and re-operate it at maximum capacities in cooperation with the Italian partner, stressing the importance of the partner's role in providing production requirements and spare parts necessary for the return of work.
He stressed to the Italian ambassador that the general situation in Libya is witnessing remarkable stability, which allows foreign companies to return to practice their activities.
He also requested the Italian side to train and qualify a group of Libyan youth in the field of industrial technology.
The Italian ambassador said that his country attaches great importance to Libya, especially in the field of industrial cooperation, adding that a delegation of major Italian companies will visit Libya in the near future.