Economics and Business
Conclusion of mobile maintenance course in Benghazi
#Libyan_Cloud_News_Agency - Benghazi.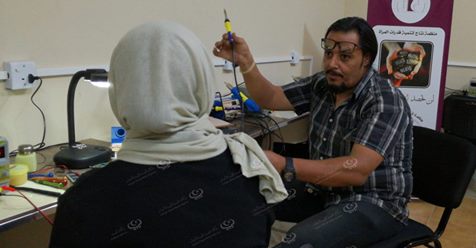 A women's product development program concluded on Thursday evening a mobile phone maintenance course. The course targeted women in Benghazi and lasted for a month and a half.
"We are always working with a specific strategy, first of all to train women psychologically through the social office and psychologist. We also have a legal counselor's office and then participate in our courses, English language, computer, sewing and mobile phone maintenance."
Fathia explained that this year they started the first cycle and there were 11 women and nine graduated. A special center for graduates was opened and equipped with all maintenance equipment to be included in the labor market under the name "She can" and the groups were divided among them so that each lady work and maintain the equipment with the center.
The psychological counselor of the organization of the product, Soad al-Magbari, said that some of the participants are in a difficult psychological situation and for several reasons. "We are working to study each woman and work to improve the psychological situation and solve their own problems by giving advice and psychological counseling and then integrated into Courses to have a complete focus on learning and making use of it."