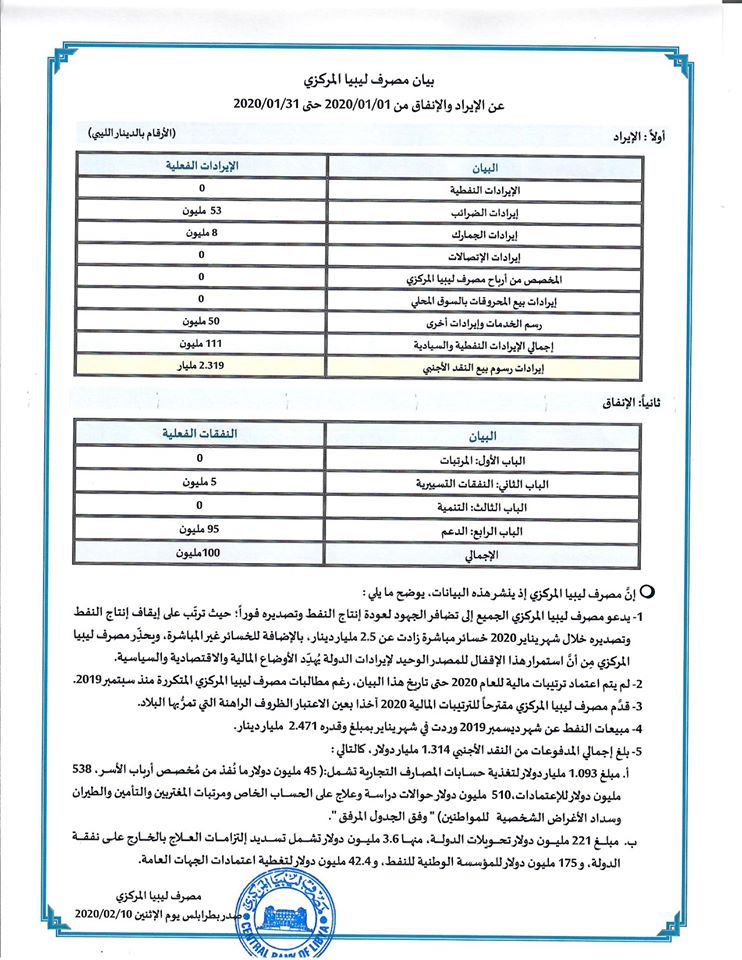 Libyan Cloud News Agency – Tripoli
The Central Bank of Libya (CBL) has published the data for the revenues and spending from January 01 to January 31, 2020.
The total revenues reached 2.319 billion dinars. They included tax revenues of 53 million, customs revenues of 8 million, services revenues of 50 million, and oil revenues 111 of million dinars.
The spending amounted to 100 million dinars.
CBL called for more efforts to resume oil production. It noted that the losses caused by cession of oil production in January exceeded 2.5 billion dinars.