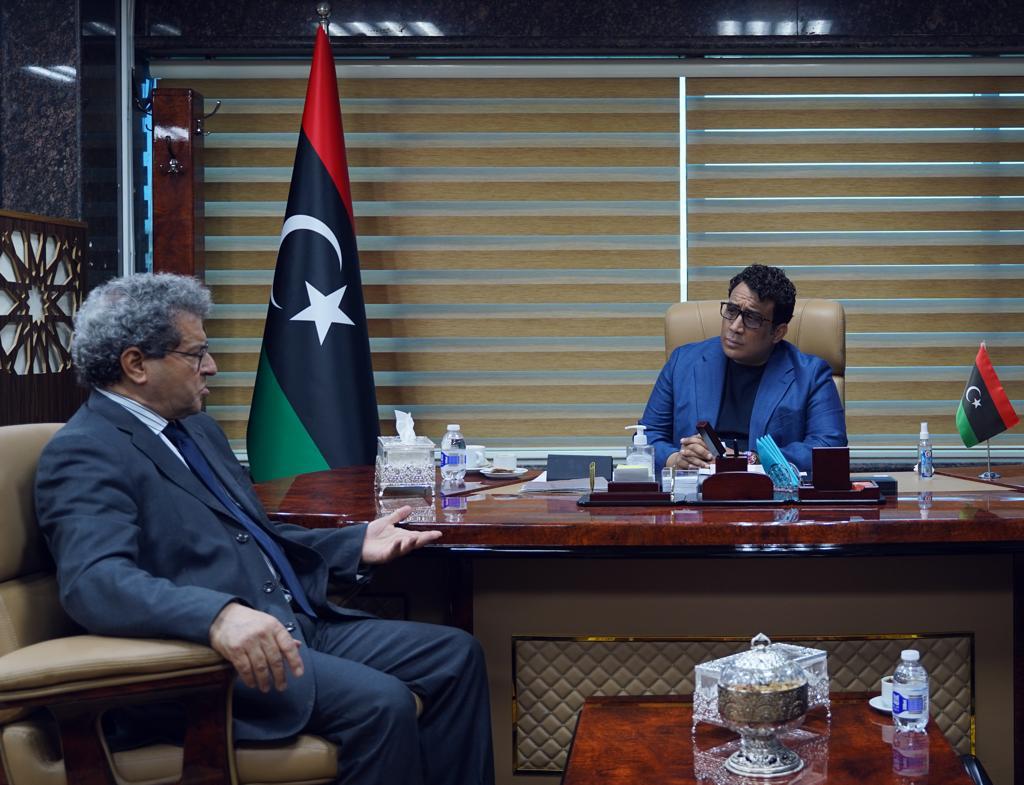 Libyan Cloud News Agency – Tripoli
The head of the Presidential Council, Mohamed Al-Menfi, met with the Minister of Oil and Gas, Mohamed Aoun, in Tripoli on Monday.
The two sides reviewed developments in the oil sector and the problems facing the ministry's work.
Aoun briefed Al-Menfi on the progress of oil production and some of the obstacles that impede increasing it, as well as the best solutions to overcome these obstacles.